Full disclosure - I do not recommend the use of vinyl gloves.
Accumulating scientific evidence shows vinyl (PVC) gloves are a food safety risk and can cause adverse health and environmental effects. The evidence against their use is overwhelming, and that is why Eagle Protect PBC has discontinued the supply of vinyl gloves.
But...I do understand a business's bottom line which often includes the decision to purchase cheap vinyl gloves. However, these are not the most cost-effective choice and I ask you consider these four things first.
4 Things to Consider Before You Buy Cheap Vinyl Gloves
Food Safety:

Due to their polymeric structure, numerous studies have shown vinyl gloves have an increased permeability to bacteria and virus, and in some cases, begin leaking as soon as they are donned. 

Studies also show vinyl gloves have a 10-fold increase in the average failure rate, under conditions of activity, when compared to nitrile gloves.


Cost:

Nitrile gloves may cost more per glove, but they are

often are a cheaper option

. Because of the low failure rate of nitrile gloves (and high failure rate of vinyl), fewer gloves are needed. Learn more about failure rates

here

, and why disposable gloves with an

AQL of 2.5 or less

is essential for food handling.


Environmental Impact:

Manufacturing PVC gloves releases dioxins into the atmosphere, as does burning or disposing of them in landfills. Exposure to dioxins has been shown by some researchers to cause reproductive, developmental and other health problems. At least one dioxin is classified as a carcinogen. 

Eagle Protect can reduce a business' glove usage and disposal by up to 50% by swapping to our lighter and stronger nitrile disposable gloves. Find out

how much waste

your company could save by switching from vinyl to Eagle Protect

nitrile gloves

.


Worker Health & Safety:

Inexpensive phthalates are often added to the raw materials of vinyl gloves to reduce costs. Phthalate plasticizers can be absorbed through glove wearers' skin and can easily leach and evaporate into food. Phthalates have been associated with adverse reproductive, neurobehavioral and respiratory outcomes and are known to cause cancer.  
Are "Food Grade" Vinyl Gloves Food Safe?
Vinyl gloves are often referred to as "food grade." This may sound food safe, but there is actually no such grade, no testing or safety requirements had to be passed to print this on a box.
The only requirement for gloves used in food handling is that they comply with the FDA regulations and consist of "Substances generally recognized as safe for use in food or food packaging."  
The quality and safety of disposable "food grade" gloves are limited to Letters of Compliance and Guarantee on the make and model of the glove submitted (once) for testing, not necessarily the subsequent gloves produced. There are few controls required for glove manufacturing relating to the reliability of raw materials, manufacturing processes and factory compliance after the certification has been awarded.
All Eagle nitrile gloves are medical grade, meaning they have passed a series of technical tests in order to meet the safety requirements specified by the FDA, including an AQL (acceptable quality level) of 1.5.
Download our disposable glove comparison chart to easily see the difference between protective gloves of different materials.

 
There are often ways to improve efficiencies and reduce waste, while improving food safety, by simply choosing the correct nitrile glove. Eagle Protect is the expert in food safe disposable gloves and can help you choose the best nitrile gloves for your business. No pressure to purchase from us, I ask that you let us be a trustworthy resource on the science of disposable gloves and the positive impact this will have on your business.
We'd love to help answer any questions you have about disposable gloves and food safety. Contact us or read the Top 6 Hazards of Cheap Disposable Gloves. 
P.S. Sign up for our monthly newsletter at the bottom of the page to stay up to date with the latest disposable glove and food safety information.
---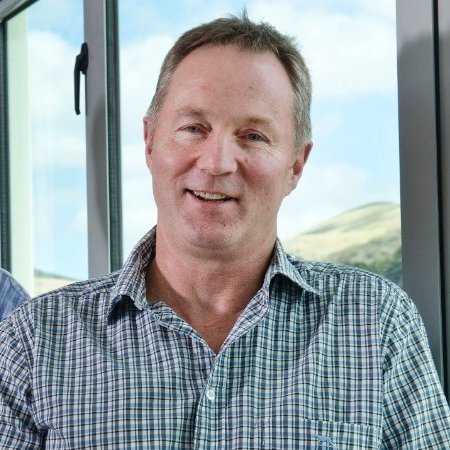 Written by: Steve Ardagh, President & Founder