Around $161 billion worth of food is estimated to be wasted each year in the US, according to the USDA. This is a staggering 133 billion pounds of food wasted and estimated to be 30-40% of the US food supply.
Apart from the obvious that families in need could have benefitted from this food, there are other profound implications such as the effect on landfills and climate change, and also food security. Businesses, such as those belonging to the Climate Collaborative are joining forces to create solutions to reduce food waste and the associated climate effects.
New evidence suggests food spoilage could be attributed to disposable gloves. Results of Eagle Protect's unique and multilayer Delta Zero glove testing program has identified chemicals, pathogens and fungus on the inside and outer surfaces of other branded disposable gloves. This bioburden can be due to poor glove manufacturing standards, including limited and dirty wash tank water, and the cleanliness of manufacturing plants and glove packing rooms.
Eagle's chemical and microbiological testing is designed to ensure Eagle gloves adhere to the highest level of scrutiny, and are a truly food safe glove guaranteed to enhance customers food safety programs. The bioburden load from other branded gloves opens up a possible theory that this could easily translate to food, accelerating food degradation and spoilage.
What are food contact gloves tested for?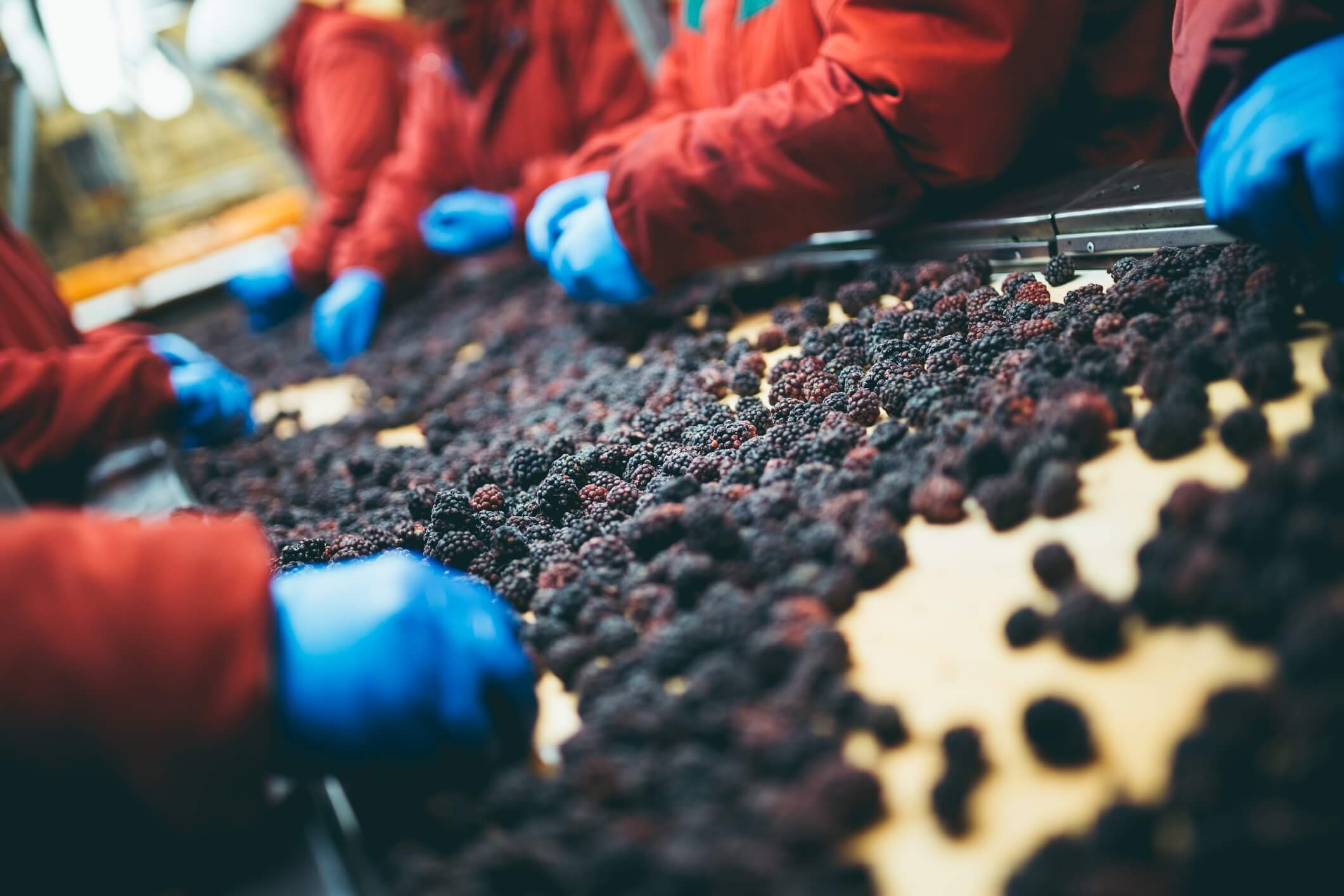 Currently there is a lack of testing and food safe standards for the manufacturing of food safe gloves, and no testing requirement against the migration of pathogens and fungus to food. Glove factories self-certify, so there is a great deal of faith placed in your supplier's ability to deliver disposable gloves sight unseen. Here is what you should know about food contact glove manufacturing:
Gloves are not tested for microbial levels, meaning there are no testing parameters to ensure their cleanliness - no testing to ensure a clean glove free from bioburden.

Chemical migration testing is limited and infrequent. Food contact gloves are certified under FDA Title 21 CFR Part 177, which states the components of the glove comply with the FDA regulations and the gloves consist of "Substances generally recognized as safe for use in food or food packaging."

The production and manufacturing of food contact gloves is unregulated. This includes the polymers (raw materials) and chemicals from which the gloves are made.

There is no AQL requirement for food service gloves, meaning there are no guidelines for maximum pinhole defects - no guidelines for the number of failures per box. Are you certain your employees are following good hand washing procedures and not causing the spread of pathogens to food?
With a clear lack of migration testing and no microbial testing in place for food contact gloves, it is possible for chemical, pathogen and fungal migration to food, causing contamination and spoilage.
How can you guarantee a truly food safe glove?
Eagle Protect's gloves are tested to ensure their food safety compatibility. They are tested for chemical make up, cleanliness (bioburden) and structural integrity. A full account of our testing can be found here.
Eagle gloves are certified safe to enhance your food safety programs and protect your food from spoilage. Contact us now to sample our quality gloves. 
---
Written by: Lynda Ronaldson, VP Marketing