We are incredibly proud to announce that in late 2016, The Eagle Group successfully recertified as a B Corporation for a third consecutive two-year term!
We are yet again verified as meeting rigorous standards of social and environmental performance, accountability and transparency. 
Eagle Consumables was the first New Zealand company to gain B Corp certification in 2012, and we are equally proud to have earned recertification for the second time in 2016.  Eagle Protect PBC is also the first New Zealand company to be incorporated as a Benefit Corporation in the US. 
What B Corp Certification Measures
The B Impact Assessment, powered by the non-profit B Lab, assesses company impact in areas around governance, workers, community and the environment. Rigorous documentation reviews and in depth questions in these areas must be successfully completed in order to reach certification.
Eagle welcomes the challenge of continuing to seek improvement in all areas of operations, and you can read our latest impact report here.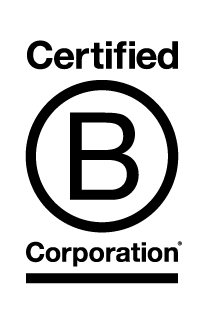 Eagle Protect Is Always Working to Improve
The following are some of the improvements and challenges we face as we gain B Corp certification for another term:
We have increased our community work and volunteerism – in the reporting period we donated over 144-hours of community service of team and individual volunteering! Our challenge now is to more clearly define our community giving so we can maximize our positive impact.


We have reviewed the realities of having some staff who work remotely from home offices, and created new policies to guide best practice around waste reduction and local purchasing of office supplies.


We continue to maintain high levels of employee engagement which we measure through annual surveys. We seek to encourage even more staff to pursue further professional development in the next two years.


Our retention rate is currently an average of 5 years and our team enjoy a wide range of benefits that support us to grow as individuals. This in turn creates positive ripples that reach beyond the company itself!


We are continuing to seek ways to reduce the impact of our product on the environment! This is an ongoing challenge for us and we are making headway in this area through education on correct choice, use and disposal methods for our products.


We are also working on three distinct recycling projects, one in New Zealand and two in the US.


A Sustainability Report is now published every year as we fine tune our reporting transparency beyond simply publishing our impact report on our website.
As we leave behind a year which saw tumultuous change around the world in politics, humanitarian and environmental issues, we remain committed to the values behind the B Corp movement that hold at its core the belief that business really can be a force for good for all involved!
We believe it's our responsibility to continue to lead with intent, and show that the combination of business and purpose is not only possible, it's necessary. While it may feel that we can do little to effect change on a large scale to address some of the wider issues facing us, we can start with where we are, and use our business and our values to make real positive change to all those in contact with Eagle.
We are proud to be part of a growing community of over 2000 certified B Corps around the world, from over 130 countries and 50 industries!
To learn more about what makes us a B Corp or to learn more about our responsibly sourced products, request a call with an Eagle Protect expert today!