It's pretty easy to think of typical company sustainability practices: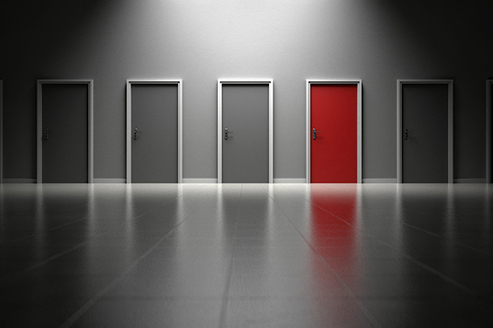 No straws

Don't print unless necessary

Reduce unnecessary packaging
It's a lot harder to step back, think outside the box and recognize less-mainstream opportunities to make sustainable changes.
It's your lucky day because we've got a great sustainability idea for you - disposable gloves!
Yes, at first it sounds like an oxymoron. No, we're not kidding. Hear us out. Think of the opportunity. A majority of companies use disposable gloves - thousands of them every single day! Gloves are a safety necessity and even mandated for food companies by the FDA. There is not a great solution to recycle them - yet. That does not mean we can't do them better.
A More Sustainable Glove
The idea of a more sustainable glove is two-fold. In addition to making your staff happy with a great glove that works, you get credit for presenting a creative idea that will reduce your business' glove use, waste and overall environmental impact.
How Does It Work?
The overall concept is that a stronger but thinner glove (like our Sensitives, FineTOUGH or Derma2 nitriles) would decrease:
Glove Use

Strong gloves have lower failure rates = reduced usage

Waste

Stronger gloves = Less gloves used and discarded

Thinner gloves = reduced waste weight

Water Use

Less gloves used requires less gloves to be made (glove manufacturing is a water intense process)

Packaging

Thinner gloves require smaller boxes

Carbon Emissions

Smaller boxes pack and ship more efficiently, allowing more gloves to be shipped by fewer vehicles

Reduced usage = reduced container shipments
CALCULATE YOUR WASTE & EMISSIONS SAVINGS
"I Can't Sacrifice Safety"
A more sustainable glove initiative is a pretty straightforward concept, but the glove still has to work, right? Correct, Eagle gloves can do both! High-quality materials and processes produce high-quality gloves that provide superior protection, as certified by our Delta Zero third-party proprietary tests.  
"Can I Afford It?"
Let's talk cost, that's important. It has to fit in your budget. High-quality gloves cost more than cheap disposable gloves. True. But using fewer gloves allows a company to order less gloves. From our experience, we've typically been able to upgrade a customer to a better and more sustainable glove while remaining cost neutral. Read a case study about Nature's Bakery and how they fixed their ripping gloves problem while saving cost.
Bonus #1: No Changes to Worker Processes
Changes are hard to implement. Using a more sustainable glove will allow your company to reduce its environmental impact without retraining your staff or implementing any new processes.
Bonus #2: Customers Care
Consumers care about sustainability. They will appreciate your new initiative.
Curious about a more sustainable disposable glove? Let's talk.