Vinyl gloves, said to be the most commonly used glove for food handling in the US, are facing mounting evidence of food safety risks, including containing toxic plasticizer chemicals. These plastics known as ortho-phthalates, many of which have been shown to harm reproductive health and brain development, are still used in some vinyl (PVC) food-handling gloves in the US, despite being highly restricted in Europe and Japan and recently banned by the state of Maine. 
The solution? New and improved glove manufacturing technology has led to the development of vinyl glove alternatives like Eagle Protect's TPE Embossed and STRETCHPoly. These new gloves are thinner, flexible, comfortable and don't contain harmful toxic phthalates.
Take off the Toxic Vinyl Gloves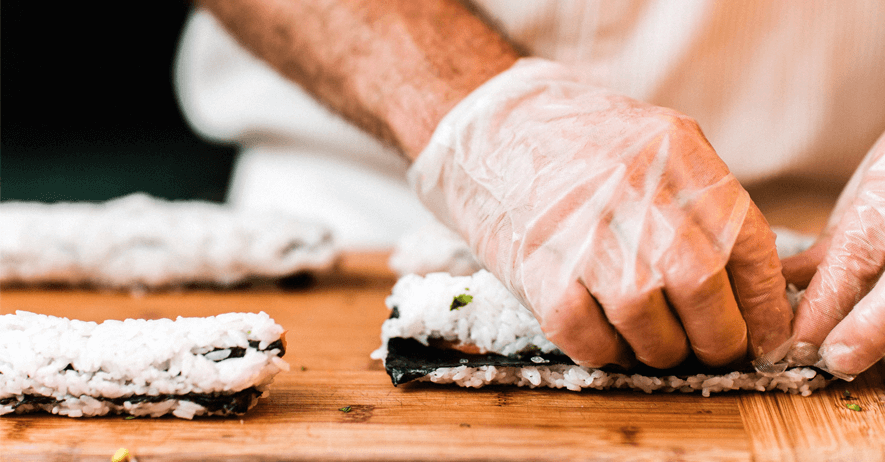 Vinyl gloves are outdated! Old manufacturing technology creates these gloves made from hard PVC material. The brittle PVC material requires gloves to be manufactured thicker and causes the gloves to break at a microscopic level as soon as they are used. Defects (rips and holes) to the glove barrier are an immediate cross-contamination risk.  
Vinyl gloves are a food safety risk. Vinyl gloves can contain toxic phthalates and other toxic chemicals which can be absorbed into the glove wearers skin, and leach into the food handled - this in turn can be ingested by customers. 
Read Eagle Protect's full explanation as to why we stopped selling vinyl gloves in 2018.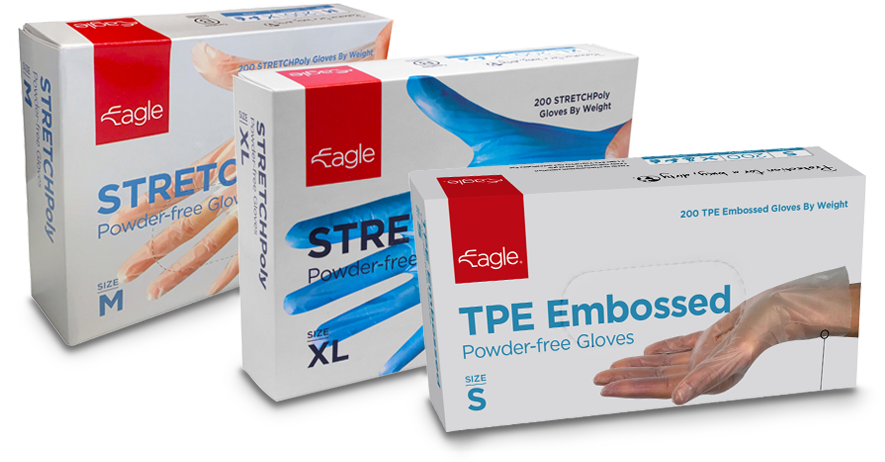 The New Normal of Lightweight Food Safe Gloves - TPE & Stretch Polyethylene
Modernized manufacturing technology has created thin, flexible and comfortable glove options that are just as durable as vinyl gloves and provide improved food safety. They are PVC-free and don't contain phthalates or harmful toxins.
These gloves, such as Eagle Protect's TPE Embossed and STRETCHPoly, are excellent economical glove choices for light food handling and industrial use.