Minimizing waste is a vital component of the AAHSE Stars assessment. Your campus' environmental impact is affected by the products you choose, and reducing usage of materials and therefore waste production is an important factor during sourcing.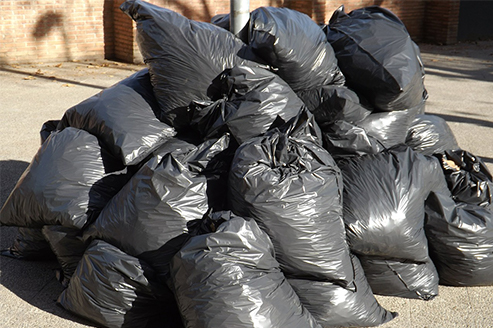 Universities and colleges are significant users of single-use gloves in many departments, from food through to custodial, and various departments in between - gloves are necessary and often mandatory. Focusing on glove type and quality will directly affect your glove environmental impact. Of the "Reduce, Reuse and Recycle" philosophy, Eagle focuses on the "reduce" and is making significant gains for our customers.
From responsible environmental sourcing, to new technology manufacturing resulting in a superior glove quality with improved durability, Eagle can reduce your glove consumption by up to 30%.
As a result, in six months Eagle saved: 
253,250 lbs of glove and packaging waste

286 metric tons of CO2 

7.1 million gallons of water 
Calculate your environmental impact reduction here simply swapping from vinyl to Eagle nitrile gloves, and read more about our FineTOUGH gloves, the environmentally better disposable gloves.