USDA organic regulations ensure the consumer that organically labeled products meet consistent national standards. The term 'organic' indicates the product has been produced through approved methods, as set by the USDA organic regulations, and are certified organic by a USDA-accredited certifying agent.
Recently our organic customers have requested verification that our gloves are free from fungicides, fumigants and preservatives. They are required to have on file confirmation the products used to touch their organic certified products comply with the certification. Watch below to see why Eagle gloves comply with the USDA's organic certification.


Do your gloves comply?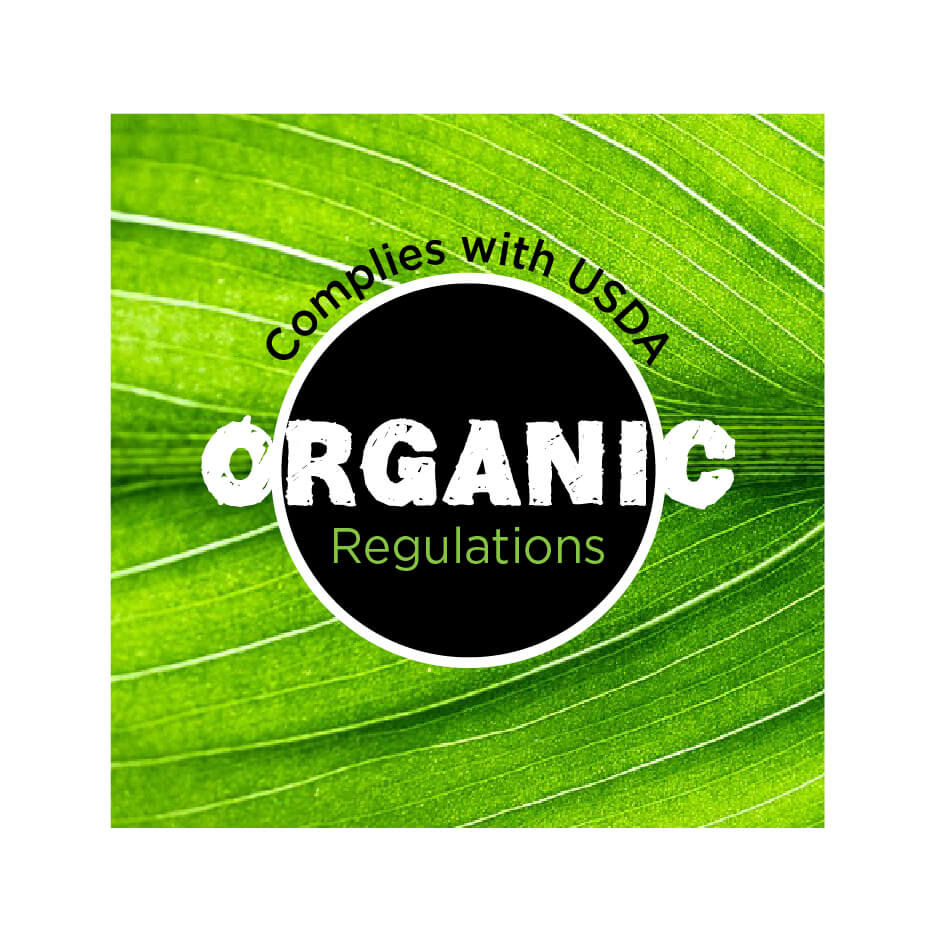 Glove factories are generally self-regulated, with FDA compliance required for a rough outline of glove ingredients rather than the final product. As a result, can you be absolutely certain the gloves your staff wear are clean, toxin-free and do not pose a risk to your certification? 
As a result of our proprietary testing, we are excited to be able to verify that Eagle's FineTOUGH, Derma2 and Sensitive nitrile gloves comply with USDA organic regulations. Want to know more? Contact one of our glove experts to find out how to ensure the gloves handling your product satisfy organic regulations. Eagle Protect is the US' only glove supplier to test for unsafe chemical and microbial contamination of gloves, ensuring our gloves are safe to handle organic products. Our unique multilayered safety assurance Delta Zero program with third-party laboratory testing verifies lack of unsafe chemicals, microbial contamination and the absence of herbicides, pesticides, fungicides or any chemicals that may cause contamination.
Our team of experts is here to answer any questions you may have or click below to see Eagle's offering of nitrile gloves that comply with the USDA organic requirements.